The Arabs like Obama. What a surprise. Read this article for more from Defender of Faith; a seriously good Nationalist – Christian blogger.
~~Defender of Faith~Guardian of Truth~~
See on Scoop.it – UNITED CRUSADERS AGAINST ISLAMIFICATION OF THE WEST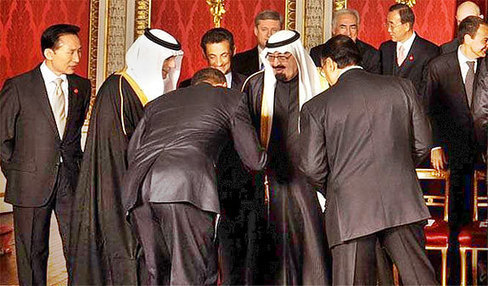 Arabs living in the Middle East have warmed to President Obama?s policies in recent years, according to a comprehensivesurveyreleased Wednesday by Zogby Research Services.
Zogby polled people living in seven Arab countries including Morocco, Egypt, Jordan, Lebanon, Saudi Arabia, the United Arab Emirates (UAE) and the Palestinian territories.
Since 2011, opinions of Obama?s policies have grown exponentially in Egypt (from 3 percent to 34 percent), in Jordan (from 3 percent to 25 percent) and in the UAE (from 8 percent to 38 percent).
Views of Obama in Saudi Arabia, Morocco and Lebanon have also increased between 7 and 24 percentage points.
Saudis, Emiratis and Egyptians gave the administration the highest scores, but ratings in each country remain well below 50 percent.
Those surveyed said the Obama administration has been the most effective in ending the U.S. presence in Iraq…
View original post 16 more words