Christians must now acknowledge the signs…
Lyn Leahz
Will the phrase "Guns of August" one day refer not only to the prelude to World War I in 1914 but also to the prelude to a Middle East war in 2013?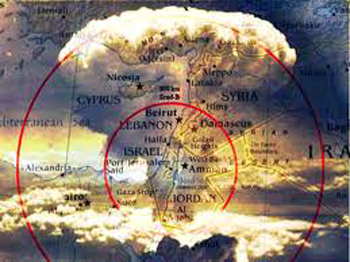 That is the ominous question posed by Roger Boyes, the diplomatic editor of the Times of London and a foreign correspondent for the past 35 years.
"The direction of events in Egypt, Syria, Iraq and Iran should keep us awake at night. History is taking a dangerous turn," he writes. "The region certainly cannot sustain two wars — Syria's bloody insurgency and a near-civil war in Egypt — without wrecking established peace treaties and the normal mechanisms for defusing conflict."
I sat down with Boyes in our London newsroom. He acknowledged that the conflicts coursing through a half-dozen Middle Eastern countries did not come from a single source, nor did they stem from a single reason.
But…
View original post 235 more words